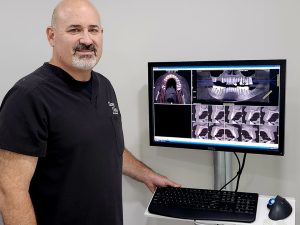 Dr. Barry (as he is referred to in the office) attended Tufts University School of Dental Medicine in Boston Massachusetts. He graduated with honors in 1990 after completing externships in oral surgery at Boston City Hospital and in general dentistry at the US Coast Guard Base in Miami Beach. Dr. Barry went on to complete a general practice residency at Mt. Sinai Medical Center in Miami Beach, with rotations through Miami Children's Hospital and Jackson Memorial Hospital. While a resident at Mt. Sinai, he started a volunteer dental program at Camillus House to provide dental care to the homeless. Dr. Barry has a strong commitment to providing for those in need, and he is passionate about giving back to the community where he grew up. He currently provides volunteer dental care to many underprivileged and handicapped individuals through ties with community mental health facilities, rehab programs and various other social service providers.
Dr. Bluth grew up in south Florida and has been an integral part in his family practice since completing his residency in 1991. With a strong surgical background and an affinity for high-tech tools, Dr. Barry's interests lies in orthodontic and implant dentistry. He is a member of the American Dental Association®, the Florida Dental Association, the South Broward Dental Society and the American Orthodontic Society. He is a fellow of the Academy of General Dentistry and a member of the International College of Implantologists. He is always on top of new developments in the field and is eager to implement those that will benefit patients. Dr. Barry is an avid scuba diver and enjoys fishing, camping, participating in outdoor activities and spending time with family.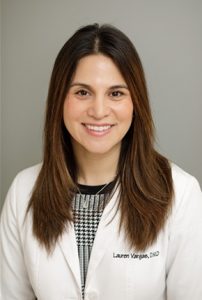 Dr. Lauren Vargas was born and raised Miami Beach, Florida. She graduated with her Bachelor of Science from the University of Florida and earned her DMD degree at Tufts University School of Dental Medicine in Boston, Massachusetts. Dr. Vargas continued her education with a General Practice Residency in Brooklyn, New York, at NYU Langone Hospital—Brooklyn, where she received extensive training in all aspects of general dentistry and complex cases.
Dr. Vargas is committed to delivering quality dentistry and strives to ensure that all her patients are treated with the highest level of comfort. She treats all her patients with the same honesty and compassion as she would use for her own family.
Dr. Vargas resides in South Florida with her husband, Robert, and their dog, Benjy. In her spare time, she enjoys traveling, workout classes and has recently learned how to play mahjong.
She, along with Dr. Barry Bluth and the Davie Dental family, is excited to continue providing excellent dental care and treatment to our communities and patients.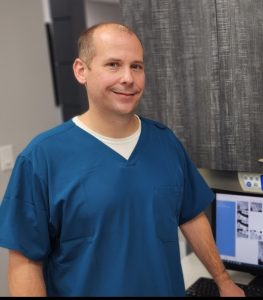 Micheal P. Hennessy, DDS, MS
Dr. Hennessy is a highly skilled periodontist with specialty training in dental implants, periodontics and periodontal related surgeries.
Dr. Hennessy utilizes the most advanced dental imaging technology available. This helps him ensure optimal success for every dental implant placement, extraction or periodontal procedure. An advanced CT scan aids in the precision and accuracy of treatment. This helps to reduce procedure time and ensure a better, more accurate result. Until recently, CT scans were only available in hospitals or medical centers.
Originally from Long Island, Dr. Hennessy moved to Florida after graduating from New York University School of Dental Medicine. He lives locally with his wife and two kids. Dr. Hennessy is a New York and Florida trained periodontist who is caring, very skilled, very gentle and will surely exceed your expectations.